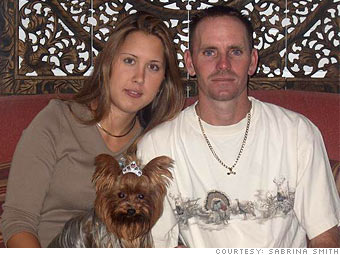 Sabrina with her husband, Tim
Insurance specialist, 26, Lehigh Acres, Fla.
My husband worked for the same construction company for eight years. They had been in business for 52 years. Last July they closed their doors and he was left with nothing. He found a job the same day with another company for less money. He now drives over 70 miles a day for work. The truck he drives gets 11 miles to a gallon. We spend well over $800 a month just on fuel. If things get much worse we don't know what we will do. We do well compared to some people out there, but like most we carry $17,000 in credit-card debt and don't have much in savings. We are paying for a home we bought six years ago before the prices became inflated. We have never missed a payment and hope to never have to. I had hoped to have children one day but don't ever think we can afford to.
NEXT: Joanie Ridnour-Skinner: Retirement postponed