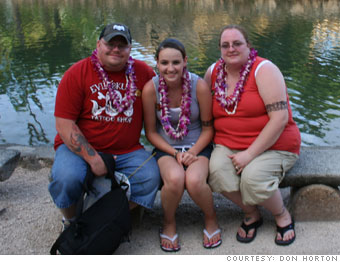 Don with his daughter, Mariah, and wife, Michelle
Nuclear security officer, 37, Streator, Ill.
I lost my job in September 2007. I was putting into a 401(k) for the last couple of years prior to losing my job. I only had a little over $30,000 in my account. Of course I had several credit cards, a house payment, utilities and two car loans. I didn't know what I was going to do. I decided to painfully cash out my 401(k) to survive. After the penalties, I walked away with just over $19,000. I paid off several bills to alleviate some of the pressure, but the good thing is that I was only unemployed for 18 days before taking another job at $6 less an hour. We are back living paycheck to paycheck but do have some savings -- not much, but enough to sustain us for a month if something else ever did happen. My goal is to get that up to at least six months.
NEXT: Jessica Jelinski: Collectors call daily