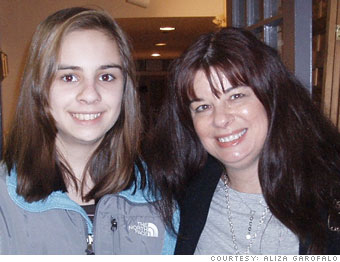 Aliza with her daughter, Briana
Office manager, 50, Dobbs Ferry, N.Y.
I was just let go from a job I held for nine years through downsizing. I got another position right away, but due to office politics, I was let go two months later. I just bought a co-op last year and am struggling to just cover my mortgage and maintenance, as well as food for my daughter and myself, on my part-time salary as a religious school teacher, unemployment and child support -- none of which is very much. My savings are almost gone and unless I find another job very soon, my situation is pretty dire. It's hard putting on a brave face for my kid each day as I go on another round of interviews for jobs I am well overqualified for. But we make do -- and eat a lot of spaghetti -- I know it's not the end of the world.
NEXT: Dulcie Long: Laid off at 49