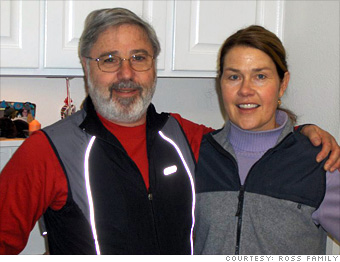 Joe with his wife, Celeste
Consultant, 59, Eugene, Ore.
My wife and I have been saving our money for many years in hopes of buying a retirement home and living off our investments. No matter how much we saved, it seemed that housing prices continued to escalate beyond any reasonable bounds. We feel like fools for saving our money, which only gets eaten by inflation. We are absolutely disgusted by government fiscal policy which provides cheap money to investment banks. The loose fiscal policy essentially robs savers and rewards people who borrow and speculate. Anyone with a pulse knows that the current housing fiasco is the result of loose fiscal policy and a complete failure to regulate fraudulent behavior of everyone in the real estate business, including the investment banks, realtors, appraisers and buyers.Loose fiscal policy is a primary cause of inflation, and inflation is simply a silent tax, as it lowers the purchasing power of money that we have saved as surely as if the government had simply confiscated the money via taxation.
NEXT: Ron MacQuarrie: $35,000 in debt