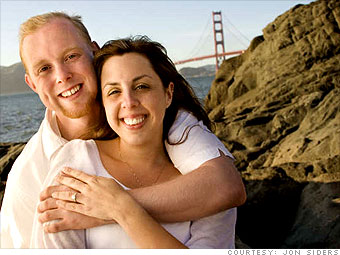 Jonathan with his wife, Natalia
Wholesale account executive, 27, Danville, Calif.
I have been in the mortgage banking industry ever since I graduated college in 2003. In February I was notified that I had 60 days until I was formally let go by my bank. I have been looking for another similar position, but the market has become so tight that there are few positions out there. My wife has a stable job so we are okay financially, but we have been saving up to buy a house. We have dramatically cut back our furniture buying, clothes shopping and going out to dinner and hope to see an end in sight soon. We really want to purchase a nice home and start a family, but everything is on hold until I get a job that can pay the bills and give us the income we need to qualify for purchasing a home.
NEXT: Lisa Oscar: Single mom struggles