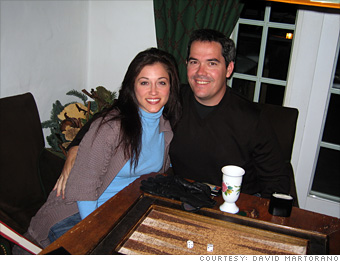 David with his wife, Melissa
Physician, 37, Pacific Palisades, Calif.
I am a physician renting in Pacific Palisades, where my practice is located. My wife is a realtor - she only works on a referral basis and does not actively sell homes. I have been a holdout from purchasing for the past two years because of my belief that the market is at least 20% inflated. People are still lining up to purchase entry-level properties, and paying absurd amounts, up to $700 per buildable square foot. And this is not an ocean view, just plain Main Street type land. When I ask them why, they still say it's the Palisades and it can't go down.
NEXT: Tracey Feller: Relocation disaster