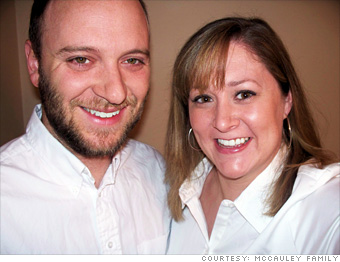 Shannon with her husband, Travis
Owner of Smokin' Stokes BBQ & Catering, 28, Greenville, S.C.
My husband and I own a small restaurant. Smokin' Stokes is celebrating its 10th anniversary this year. I cannot even remember the last time we even had a catering. Our in-store sells have dropped almost 50%.We have tried almost everything to cut down on our overhead, but nothing seems to work. There are so many less people eating out these days. We have opened credit card accounts just to pay our bills, and those are almost maxed out. When that happens we do not know what we will do. We are in our late 20s with a 2-year-old child and a mortgage. We are at the end of our rope. The answer is obvious: CUT FUEL COSTS NOW.
NEXT: Your story