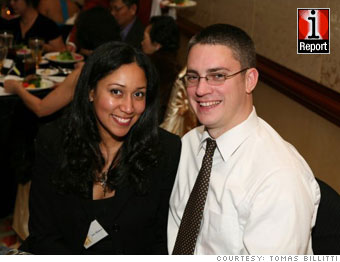 Tomas with his girlfriend, Lani
IT project manager, 31, Aliso Viejo, Calif.
My girlfriend and I have solid incomes and large savings and 401(k)s with zero debt. But with the real estate prices rising beyond reach here in Southern California in the last several years, I wondered how I would be able to afford to buy our first house. In some ways I am glad the real estate market is crumbling because now real estate is more affordable and it has become a buyers market. We do feel the pains of rising gas prices, bills, etc., but we don't live beyond our means and keep on target with our financial goals. If anything we are looking for good opportunities in a down market. We don't expect to be victims of downsizing anytime soon, but we are well prepared if it should happen.
NEXT: Marc Albert: Down, but not out