The Audi A3 TDI rivals the hybrid Lexus HS 250h in fuel economy but without so much high-tech gadgetry.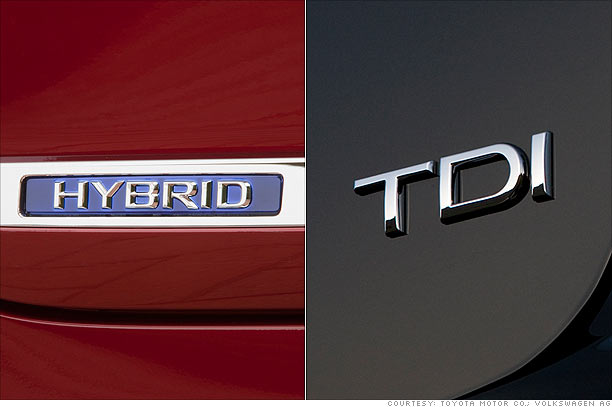 When the talk turns to saving fuel, "hybrids" naturally rise to the surface. But there's something else that ought to be part of that discussion: diesel. Unfortunately it rarely gets mentioned, at least in this country.
Consider this: Combined city and highway fuel economy for Lexus' new HS250h compact hybrid car is 35 miles per gallon. For the similarly sized Audi A3 TDI diesel car it's 34 mpg. And, in highway driving, the Audi goes considerably farther at 42 mpg vs. 34 for the Lexus.
Click through to see how these two stack up.
NEXT: Hybrid luxury