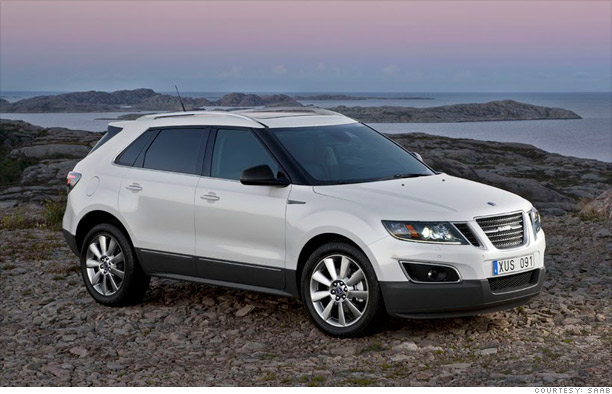 Just back from a brush with death, Saab is again unveiling new models.
The 9-4X crossover SUV was designed with its former parent company, General Motors. It will be produced alongside the Cadillac SRX. While the two vehicles share much of their engineering, the Saab has a completely distinctive look inside and out.
Calling upon Saab's history as an airplane maker, the 9-4X will have, as tradition dictates, an aircraft inspired interior including an start-stop button (keyless ignition is standard) between the seats.
NEXT: Buick Regal GS
Last updated November 17 2010: 3:45 PM ET