Carmakers roll out muscular customized versions of popular cars at the annual Las Vegas auto accessories show. This year they include some tough little guys, too.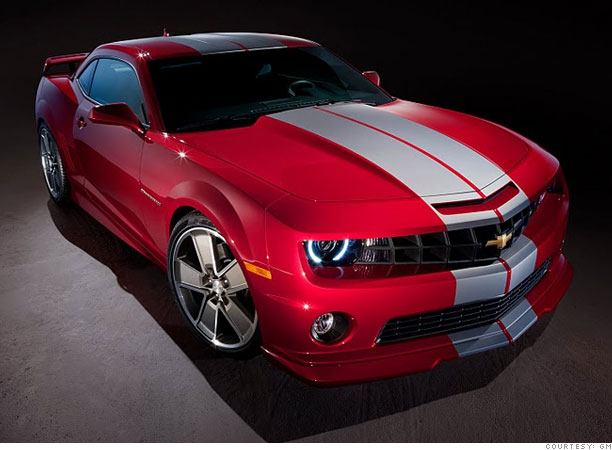 The annual Specialty Equipment Market Association -- or SEMA -- trade show is where car parts, accessories companies and automakers show off their stuff.
Selling tricked-out and souped-up car parts is a $28 billion a year business in the U.S., SEMA says. Not surprisingly, then, this Las Vegas convention is one of the biggest automotive events of the year, despite being closed to the general public.
Vehicles on display here are rolling catalogs for what your car can become with some extra time, money and attention.
Case in point: The Camaro Red Flash. It sports Chevrolet Accessories' 21-inch wheels, rear wing, aerodynamic "ground effects," plus air intake and exhaust parts. It also has a prototype racing-style steering wheel.
NEXT: Dodge Challenger SRT8 392
Last updated November 04 2010: 5:39 AM ET