The British billionaire and Virgin Group chairman is renting out his ultra-luxe sea retreat -- for $88,000 per week.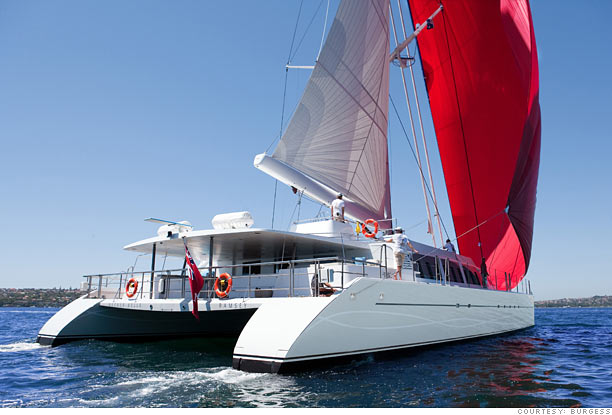 While the entrepreneur has his eye on space, his 105-foot catamaran, named Necker Belle, will be available to charter in the Caribbean next month for $88,000 a week.
Owners -- even billionaires -- often charter their yachts to offset running costs and to keep their yachts in peak condition, according to Clemmie Proctor of Burgess brokerage firm.
Branson purchased the yacht in 2006 for Virgin Limited Edition's collection of retreats, which includes Necker Island in the British Virgin Islands. Branson spends time at all his luxury havens but also rents them out as part of his business venture.
NEXT: Cockpit