Given the uncertain economic picture, you probably have a chunk of change squirreled away. Here's how to best use that cash.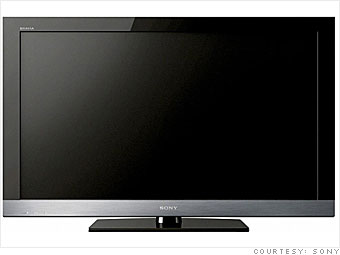 When you have an extra thousand bucks burning a hole in your pocket, is "tech toy" the first thing that comes to mind? Don't apologize -- just make sure you get a great deal.
One of the best electronics buys for just under $1,000 right now, according to CNET senior editor Dan Ackerman, is the Sony Bravia KDL-46EX500 at $990.
This 46-inch LCD television hits the sweet spot of price and quality, he says: "You get better black levels, better contrast, and a better brand name than the cheapest $800 LCDs offer -- without going too crazy."
NEXT: Do some good
Last updated October 18 2010: 2:02 PM ET