The cost of college is jumping across the board, but these 10 institutions take the cake as the priciest schools around. Check out this year's list, based on the latest report by The Chronicle of Higher Education.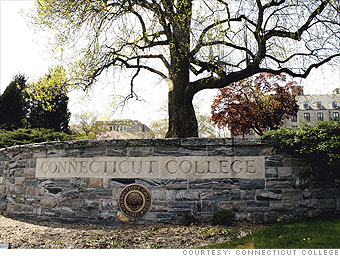 New London, Conn.
Tuition & fees (2010-2011): $43,990
Increase from previous year: 3.9%
Total cost including room & board: $53,110
NEXT: Sarah Lawrence College
Last updated November 01 2010: 5:28 AM ET
Source: Chronicle of Higher Education; The College Board.