They racked up some of the best fund returns of the Lost Decade by sticking with this simple strategy: Buy quality. Here's where they see opportunity now.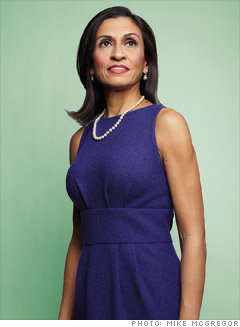 Fund type: Seeks large, fast-growing companies
Record: Best 80% of similar funds over past 10 years.
* * * * * * * * * * * *
Her picks: Yum Brands, Nike and Cisco Systems
"Yum and Nike make products that are desirable for the growing middle class in emerging markets," says Walker, who has been the fund manager for 14 years.
"Within five years Yum is likely to earn 60% of its profits in these markets, up from 45% today. Nike's profits are expected to go from About 40% in emerging markets to 50% over the same period.
"Cisco looks cheap right now, and one of the primary drivers of its long-term growth is the increased demand for Internet bandwidth. Wireless carriers and content distributors -- such as Netflix, iTunes, and YouTube -- will need to maintain and increase their bandwidth worldwide. That's right in Cisco's Wheelhouse, and the stock is trading at only about 11 times earnings."
* * * * * * * * * * * *
Her strategy: As a founding manager of Lou Holland Growth -- and chief investment officer of Holland Capital Management, its parent advisory firm -- Walker looks for large companies with earnings increasing at a double-digit Rate.
Unlike some of her peers, however, she won't buy unless she's confident that growth rate will last three to five years. That means strong brands with solid balance sheets and the ability to earn more cash.
"We are not momentum players," says the 52-year-old. "We don't want to hit a home run, circle the bases, and start over again." (This strategy may explain her success in spite of growth stocks having been out of favor with the market.)
Walker also wants to be able to clearly see the key drivers of a company's earnings growth -- one reason she's shied away from pharmaceuticals lately. "We think those companies are losing their pricing power because of health care reform."
* * * * * * * * * * * *
Where she sees opportunity: "In this environment we're keen on companies that are gaining market share," says Walker, who was one of Black Enterprise's Most Powerful Women in business last year. "Demand is weak and inflation is low, so there's little pricing power. But gaining market share is one way to boost profits. A company can leverage that when demand eventually returns."
Walker notes that one way companies are increasing market share today is by growing their business in countries like China, Brazil, and India.
"That's a theme many investors are looking at now, and there's concern China may be overheating. But even if that economy does slow down, it's still likely to grow faster than the U.S. over the next several years."
NEXT: Phillip Davidson
Last updated January 03 2011: 4:47 PM ET