Anesthesiologists take home a median $290,000 salary annually. What other great careers from Money and PayScale.com's list of Best Jobs in America offer big paychecks?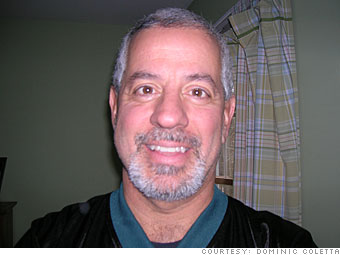 Domenic F. Coletta Jr., 55, is an ER physician in Cape May Court House, N.J.
Median pay: $250,000
Top pay: $368,000
Emergency room physicians are on the front lines in a crisis, caring for everyone from trauma victims to sick kids. An ability to think quickly and care for a wide variety of patients makes them valuable assets at every hospital. It also brings some perks.
"I like the lifestyle I have. I'm able to plan my schedule and because I work shift work; I don't get called in during my time off," says Domenic F. Coletta, Jr., and ER doc at Cape Regional Medical Center.
"But what I really like most is the variety of things I see in the emergency room and being the one who makes the diagnosis and not be the one who takes care of patients for months afterward."

NEXT: Obstetrician / Gynecologist

Last updated October 11 2010: 8:13 AM ET
Source: All pay data from
PayScale.com
Note
: We looked at jobs from the top 100 with the highest top pay. Median salary is for an experienced worker (at least two to seven years in field). Top pay represents the 90th percentile.