Demand for biomedical engineers is projected to grow a whopping 72% between 2008 and 2018. What other careers on Money and PayScale.com's list of America's best jobs will see big opportunities, and what do hiring managers look for?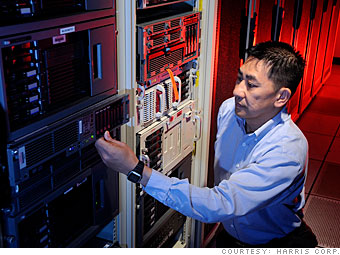 10-year growth: 53%
Median pay: $87,000
Demand for people skilled in managing large networks -- particularly the stability of telephony voice, data and wireless -- is on the rise.
That's especially true at Harris Corp., a Melbourne, Fla.-based communications and information technology company that supports the U.S. Navy's and Marine Corp's Internet network.
With more than 700,000 users who cannot go down, it's up to Harris employees to keep the network humming even at night and on the weekends.
"It's not typically a 9-to-5 job," says Michael Higgins, director of communications assurance. "What you really look for is someone is really enjoys the technology and is excited about it."
Those candidates are surprisingly easy to spot, he says: "During an interview, [you know] when someone's eyes light up when talking about the latest developments in optical switching or dense wave division multiplexing and they are excited about these new technologies."

NEXT: Physician Assistant

Last updated October 11 2010: 7:56 AM ET
Note: We looked at jobs from the top 100 with the highest 10-year growth rate. When there were multiple job titles from the same category, we selected the job with the highest current total employment.