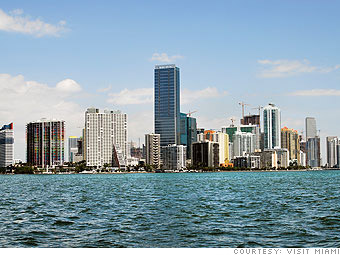 The recession and housing bust hit Florida hard, but The Launch Pad is looking to help turn the region's economy around.
The assistance network is designed to encourage and support University of Miami students and alumni who want to start ventures -- particularly in south Florida.
The Launch Pad offers business education, one-on-one consulting, networking events and other resources to entrepreneurs affiliated with any of the university's schools, including undergrads, MBAs, doctors and lawyers.
While it doesn't provide financial assistance, the program has so far helped launch 45 businesses that have created more than 100 jobs in the area.
"Our focus is on educating the entrepreneur instead of helping get the venture off the ground," said Susan Amat, director of the program. "If you give them a good foundation, whether that business winds up working, they have the skill set they need to take that new idea forward."
NEXT: Menlo Park, Calif.
Last updated November 23 2010: 1:41 PM ET