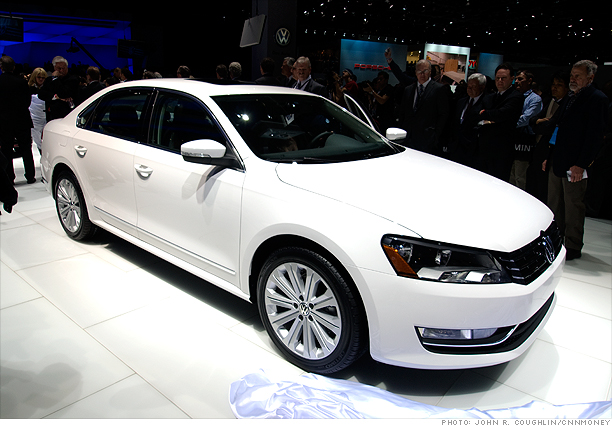 There had been some mystery surrounding what Volkswagen would call its North American replacement for the Passat. Turns out, it will be called the Passat.
The car, to be built in Volkswagen's new factory in Chattanooga, Tenn., will get an estimated 43 miles per gallon on the highway from its available 2.0-liter four-cylinder diesel engine. The Passat will also be available with two different gasoline powered 2.5-liter 5-cylinder engines and 5-speed or 6-speed manual transmissions or a 6-speed automatic.
The top-of-the-line Passat will have a V6 gas engine.
NEXT: Chevrolet Sonic
Last updated January 11 2011: 1:21 PM ET