How to make it on your own: Be flexible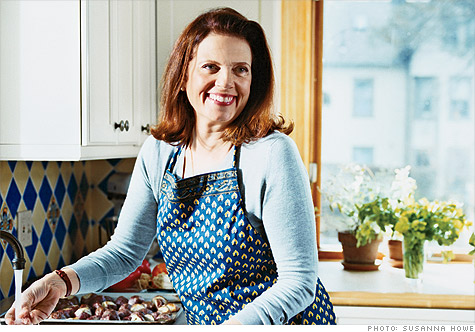 (Money Magazine) -- Every evening at 6:30, as she commuted home from New York City to Westchester County, Candida Canfield received the same call from her son: "What's for dinner?"
Unfulfilled by her job selling ads for a Web site, the divorced mom had dreamed of starting a business.
"But I had no idea what it would be -- until I started wishing there were caterers waiting when I got off the train," she says.
Soon she began laying in provisions for Dinner in Hand, which would deliver meals mainly to rail stations.
Quitting her $90,000-a-year job in the fall of 2006, Canfield expected the biz to take off.
But by mid-2007, it was clear the train angle wasn't working -- most orders were going to people's houses. So she shifted the focus to home delivery, catering, and school lunches.
Doing so helped Canfield break even in 2009; she plans to pay herself $50,000 in 2010. To be successful, "I had to kill my original idea," she says, "but I'm very happy with how things are turning out."
How she did it
1. By testing her idea.
While working full-time, she delivered weekend meals to 22 "test families" -- strangers who could give honest feedback. They paid for the cost of ingredients.
2. By tapping assets.
Canfield was able to pull $200,000 from savings for overhead and living expenses without risking her retirement. She also opened a HELOC to allow for wiggle room.
3. By being flexible.
Train delivery wasn't the only idea she scrapped. She'd also planned to do all the cooking -- until she tried it. Canfield says the chef she hired is faster. "And her food tastes better!"
How do you plan to spend your tax refund? Tell us about it and you could be included in an upcoming story on CNNMoney.com. For the CNNMoney.com Comment Policy, click here.