Feeling overworked and overwhelmed? Maybe it's time for a career change to one of these 10 fields from Money and PayScale.com's list of America's best jobs.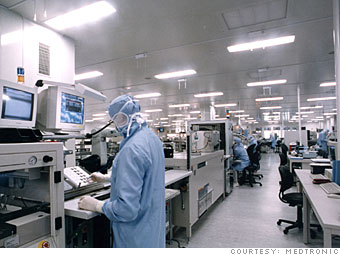 % who say the job is low stress: 70%
One would think developing products to detect cancer might make for a stressful environment, but many biomedical engineers embrace the fact that the tools they're creating could save a life. Although busy, these pros also enjoy a lot of downtime while bacteria incubates or enzymes react, giving them flexible schedules and the chance to focus on other responsibilities.
NEXT: Transportation Engineer
Last updated October 11 2010: 7:50 AM ET
Source: CNNMoney.com/
PayScale.com
survey of more than 40,000 workers