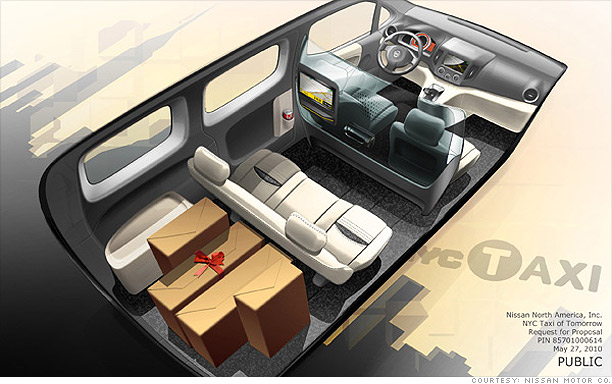 The Nissan cab's big advantage -- literally -- is it's interior space. It has the most storage and legroom, compared with the competitors.
The Nissa cab will also have a transparent roof to give riders, in a Nissan's executive's words, a unique view of the New York City skyline.
The Nissan taxi vans will be built in Cuernavaca, Mexico but will be modified for taxi duty in the U.S.
As part of its agreement, Nissan will provide six Nissan Leaf electric cars for experimental use as New York City taxi cabs, too. The Leaf taxis will also come with mobile charging stations.
NEXT: Ford -- Crashed out
Last updated May 03 2011: 5:24 PM ET