Japanese automaker beats Ford and Turkey-based Karsan to win Taxi of Tomorrow contest.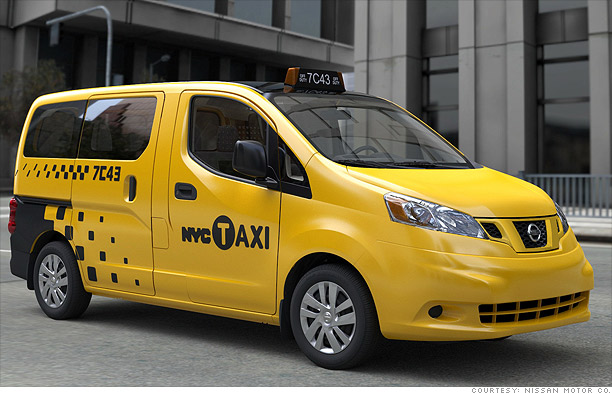 The iconic New York City taxi cab will soon look like a Nissan van, following a competition that pitted the Japanese automaker against two other finalists. Under a 10-year contract, Nissan won a deal to supply New York City's taxis starting in 2013.
The new cabs will be based on Nissan's NV200 commercial van. Among its special features will be a "low-annoyance" horn that works in tandem with blinking lights to gently urge pedestrians and drivers to get out of the way.
It will also have a mobile charging station and USB outlets that can be used by passengers.
Perhaps most importantly, though, the Nissan vans was the cheapest of the three to buy and operate, according to city officials, largely due to its fuel efficiency.
Click through for more on the Nissan cab and the other two finalists for Taxi of Tomorrow.
NEXT: Nissan -- Look at all the tall buildings!
Last updated May 03 2011: 5:24 PM ET