Bernanke and Greenspan aren't the only ones to have put their foot in their mouth over the years. Here's a look at Federal Reserve "oops" moments.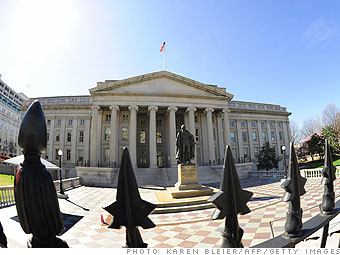 Since it was created in 1913, the Federal Reserve hasn't exactly had the best track record of predicting booms and busts.
Not to mention, its leaders have had some embarrassing sound bites along the way, whether they're referencing punch bowls or helicopters.
Here are some of the Fed's biggest bloopers over the years.
NEXT: Great Depression
Last updated March 24 2011: 3:05 PM ET