These apps for your iPhone or Droid make it easier to save cash on your purchases. Plus they're free -- so you're already ahead.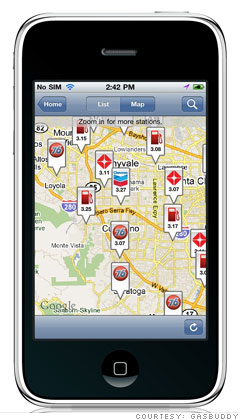 With gas prices increasing every single day, this app can save you a pretty penny. It gives you a list of the gas stations near you, the price per gallon, and directions to the station.
And at nearly $4 a gallon, shaving a few dollars off each trip to the pump can adds up to over a hundred bucks a year -- not bad for a free app.
NEXT: ShopSavvy
Last updated March 04 2011: 12:30 PM ET