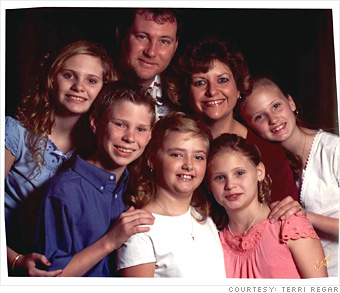 Terri with her husband, Dwight; daughter, Amber; son, Matthew; and daughters, Megan, Brittany and Shelbie
Sales coordinator, 41, Lake Butler, Fla.
Gas is on average $3.25 a gallon here in North Florida. The prices at the grocery store are getting outrageous. My husband and I have a combined income to only place us in the lower middle class so there is no help in sight for the people in my class. We have five children between us and it is hard to live paycheck to paycheck. I hear everyday this bickering back and forth with the presidential candidates. Why don't they grow up and start talking about what is really important - the average American family.
NEXT: Stephanie Amerpohl: Job at risk